I just completed a post and had hit publish and then every thing froze. I logged back in and it had gone. Sigh.
So its been a good day.
One week today on my ADHD medications. Yes there have been changes and I am so happy I decided to give it a go.
I am following up on financial things. Outstanding financial things. Tolls from when I was on the mainland. Majority paid but issues with what has been happening since my last phone call. Under control, check.
Paying outstanding invoices due to my inability to do what I needed to having gone from managed by and organisation under National Disability Insurance Scheme, to self managing. Almost completed, and I am following up daily to see where its at so I can finalise this.
Brilliant just brilliant.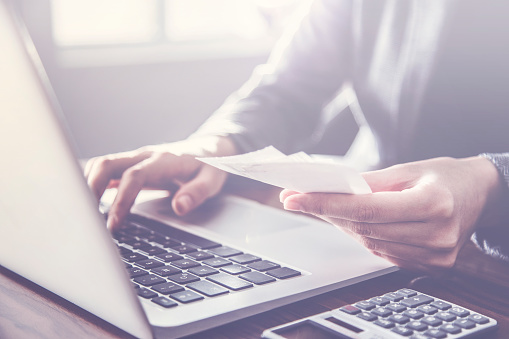 I soaked my broad beans (fava) in water last night, I also had found some garlic cloves that were rooting and shooting. I decided as it was a warm day , and the sun poked through the clouds to go into my veggie garden and plant them. I planted both in several areas of the garden. (not labeling of course where I planted them). As I did this I had to add some old manure to some of the areas, and then I began to weed. I really love weeding. Which is fortunate as there is a lot of weeds. As I was weeding I noticed some brassica seedlings I had left in the old wheelbarrow. Heck they were still alive. They looked sort of healthy if a bit like um mini larger plants. What to do. Oh lets just plant them. So I did. Nothing to loose really. There is space in the beds, it will be interesting to see what happens. Oh a winter experiment lovely!
Hearing my sort of feathered flock of chooks(chickens). They have been molting. I realised that it was their dinner time, along with how dirty I was, thirsty, and then how starving my dogs must be. Busby had joined me outside but I now realised that he had vanished quite a while ago. It turned out 4 hours had passed talk about hyper focused!
So chooks fed, check.
Me watered, check.
Me showered, check,
Dirty clothes into washing machine to soak, other clothes added, and turned on. Check
Dogs fed, check.
Dogs cuddled, check.
Me fed check.
Sat for a while and watched some stuff.
As one does I needed the loo(toilet). I went upstairs, for some reason loading myself up with a bundle of clothes and linen that had made home on the stairs.{(yes a huge trip hazard..Im a hoader its life). though a work in process of changing that title}. The stairs were not bare of cloth, at this point, I hasten to add. Yet without a thought I picked up a bundle of cloth, and took it up to my room. Yes it was dumped on the floor! No where else to put it as I needed the loo right then. So the clothes and linens are accumulating on the floor of my bedroom instead of the stairs. No clothes are creating a trip hazard on the stairs, as I type. All have made their way up to the bedroom floor. It is progress in my world/life.
It gets even more mysterious, and baffling. As I did what one does in the loo. I looked and began to pick up items and put them in the draw. On completing the original task the one that can not be ignored for too long ever, washing my hands noticing how filthy the sink and window area is. A chux(cleaning cloth) and cleaner is located, the sink is cleaned, the window sill is dusted, washed, and the light shade, the top of the loo, then looking down the loo is horrible, so that is hit with something to soak for a bit. Then I stack loo paper, return things to the drawers, pick up rubbish of the floor and empty the bin. I pick up clothes that I have left laying in the toilet room. (it is not a big room I have to admit). I did not clean the floor at this point. The rubbish and the clothes both made it downstairs. Clothes into the washing machine with others and washed as per above.
rubbish into garbage bin outside! Who is this woman?
No plan, no list. No thought even. not even a lot of effort just done. Its not finished I hear you, but for me this is massive.
These little things are so monumental, and they are how I know that my brain has changed because of the medication.
I still feel like me, which I was very anxious and scared of. I think my brain is still active, and my humour is more present, not saying medication is responsible for that, but a combination of things. I am able to not get sucked into the facebook or so far the impulse shopping on line behaviour I have in more recent times. I did go onto online sight to shop but put things in cart and well turned the computer off, and whether this is a one off or a change it is early days.
Weirdly not sure if having someone come to quote for fencing is impulse shopping or not.
I am not as tired in the afternoons as I had been at first. Though I am sleeping 10 hours lucky me, and it is very heavy sleep. I have weird dreams.
I'm not missing coffee like I thought I would. When I forgot that caffeine is not reccomended with my medication and had a large coffee on top of a largish one at home(instant), at a cafe and I had such a rapid heart rate, scared me.
One thing I am noticing is I seem to get hot flushes(well feeling of being overheated and sweaty), similar to my experience during menopause not sure if this is the medication or something else. I see my GP next week so will check up with her.
So much to be thankful about and so much to be appreciative of in my life. I know I am very fortunate, and to live here in Australia and get my medication on our Government scheme ($7.30AUS concession card holder) but if I was not it would be $30 I believe. So not sure how that compares to other countries.

blessings to You, Tazzie